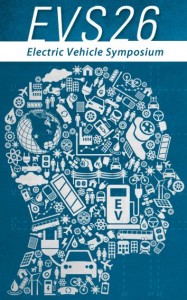 Our paper was accepted to EVS26.
R. Adany, D. Aurbach and S. Kraus, "Discharge Switching Algorithm for Extending the Battery Lifespan in Electric Vehicles".
About EVS26:
The 26th International Electric Vehicle Symposium (EVS26) is the premier conference and market for the electric vehicle industry. EVS26, hosted by the Electric Drive Transportation Association in partnership with the World Electric Vehicle Association, brings together the business, technology, policy and academic leaders to provide significant information and insight into the latest developments in the electric vehicle industry.
More details about EVS26 can be found here: http://www.evs26.org